Your

Dojo
Power and Style Unite.
Our selection of products for your training and your dojo.
Your Dojo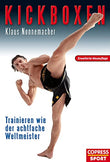 Who are

we?
25 Years

The GCO / WKUWORLD is one of the leading martial arts associations in the world, succeeding an organization which was originally founded in the 1970s. We have the experience and a shared passion for combat sports for over 25 years to ensure athletes will find the right environment and professional conditions to perform great moments of combat sports. We look forward to continuously creating new milestones in history.

Our Events

Over the years GCO / WKUWORLD has created fantastic events and started to promote and support Martial Art Clubs and athletes all over the world with grading systems, a worldwide database and management know how. The World Championships, our national tournaments and worldwide Professionals Fight Nights are our most important goals in Martial Arts.

Our members

With over 90 member countries, our membership structure covers all age groups from children under twelve to seniors over the age of 55 - both amateur and professional.

World Championships

Every year, we hold an international World Championships with the best competitiors from all over the world.
GCO / WKUWORLD
Partners & Sponsors